The Graduation and Degree Conferral Ceremony for the 2022 International Students was successfully concluded
In the afternoon of June 17, the School of International Education held a grand graduation ceremony and degree conferment ceremony for the 2022 international students in the Confucius Hall of Teaching Building No. 2. Affected by the epidemic, the ceremony was held through online conference cloud for foreign students who could not return to participate together. Dean of school of international education Ms. Ji Hongfang, Vice Dean Mr. Zhou Guobao, Mr. Yu Zhitao, and representatives of teachers and international students attended the ceremony to witness the unforgettable moment of our 36 international students graduating from the school.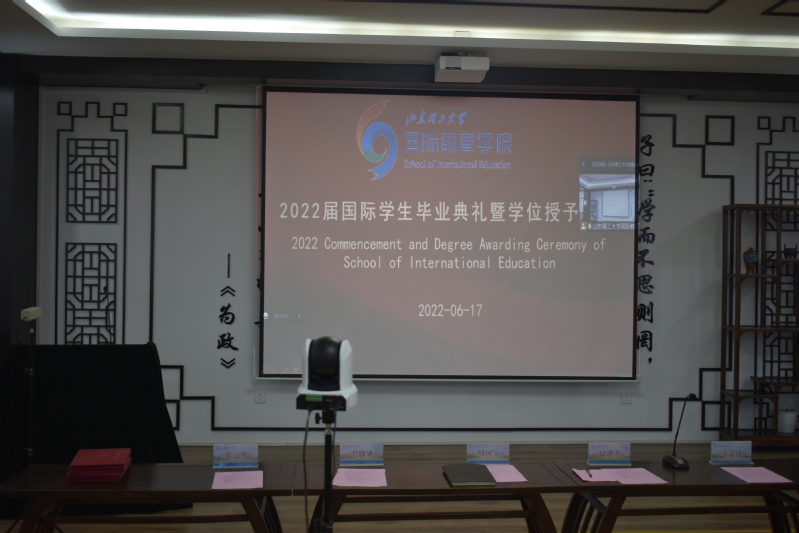 At the beginning of the ceremony, Vice Dean Mr. Yu Zhitao read out the decision about the degree conferred by Shandong University of Technology, and then, graduate representatives delivered their graduation speeches to express their gratitude to the university for the efforts and support in providing quality teaching and learning services to international students, and to the teachers for their patient teaching and kind care for four years. Ms. Zhai Chaoyun, as a representative of teachers, expressed her hope that the international graduates will continue to enrich themselves and meet the challenges with confidence.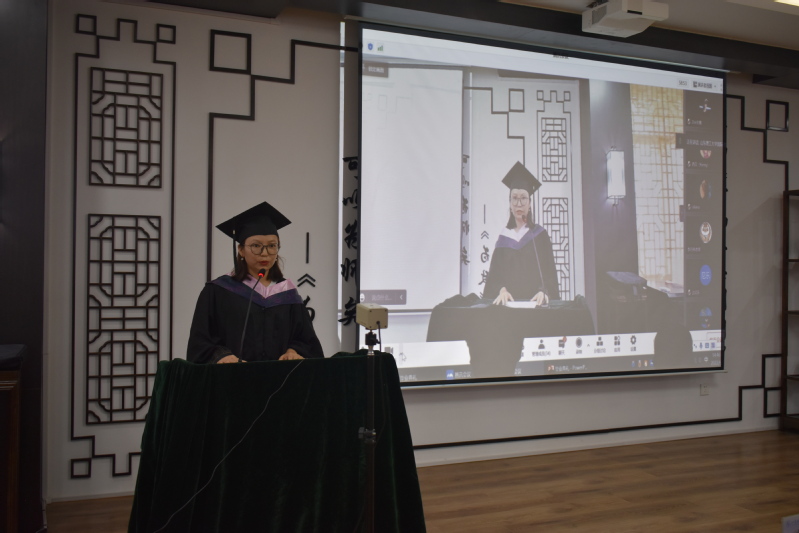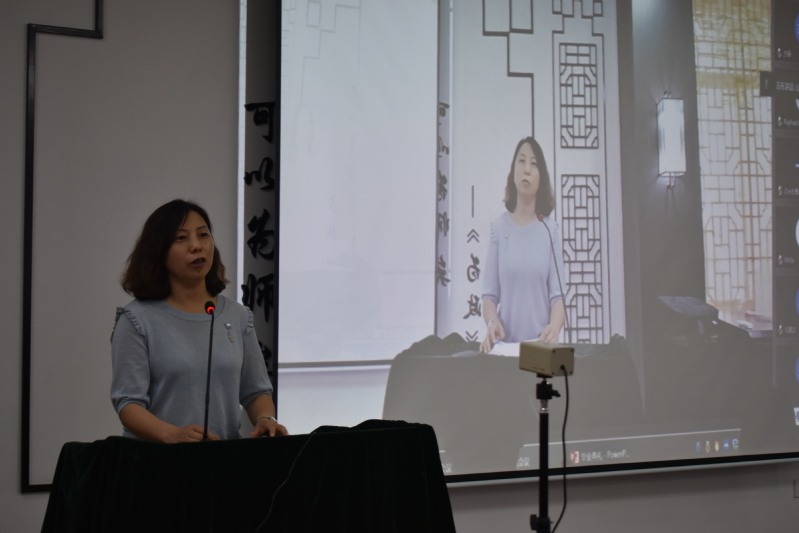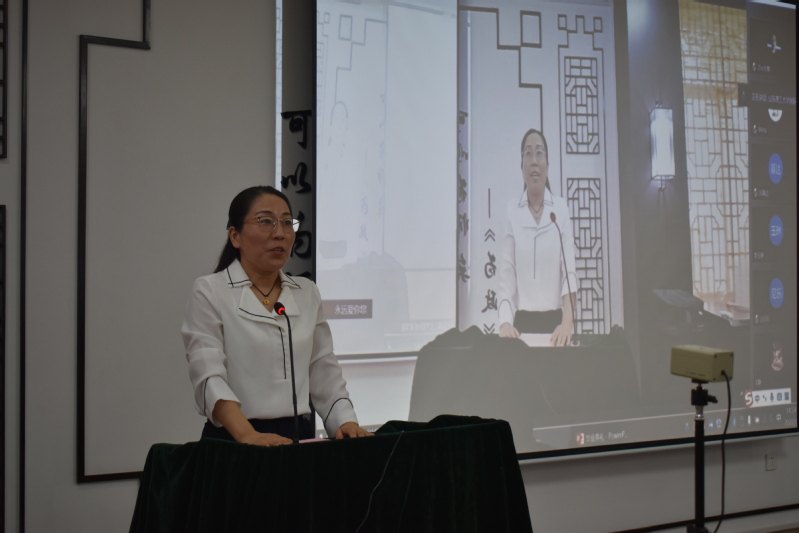 Finally, Dean Ms. Ji Hongfang delivered a speech for the graduates, congratulating them on the successful completion of their studies and hoping that they would become ambassadors of cultural exchange and contribute to the development of friendship between China and their countries.