"Chinese Bridge" online winter camp starts today
On March 3, the Chinese Bridge online winter camp- Into the homeland of Qi, appreciate the cultural heritage of Zibo, officially started. It is hosted by the Center for Sino-foreign Language Exchange and Cooperation of the Ministry of Education and organized by Shandong University of Technology. Dean and Vice-dean of the School of International Education, teacher representatives and more than 100 students from 18 countries, including Germany, Finland, France and Indonesia, attended the opening ceremony.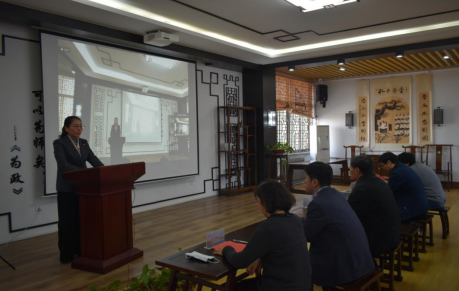 Ji Hongfang, Dean of the School of International Education, welcomed the participants from all over the world, and introduced the development history, school characteristics and exchange achievements. She expressed that Chinese Bridge winter camp is a bridge of language, culture and heart. She hoped that the participants would cherish the learning opportunity, improve their Chinese language skills, and further more appreciate the beauty of Chinese, build a bridge of friendship and promote the glory of civilization together.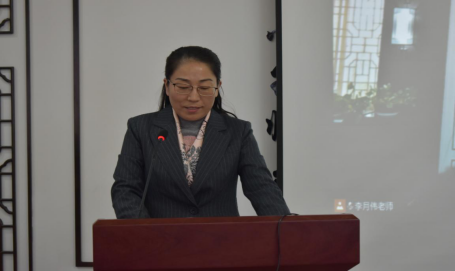 Afterwards, teacher representatives and student representatives also spoke at the opening ceremony, wishing all the participants a successful learning experience and the success of the winter camp.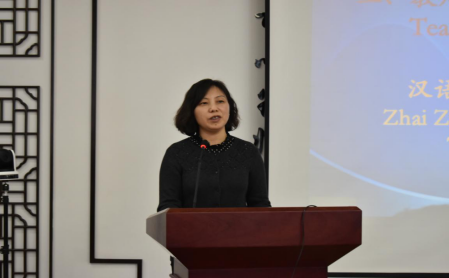 The online winter camp with the theme of into the homeland of Qi, appreciate the cultural heritage of Zibo, aims to improve the participants' ability to express themselves in Chinese, so that the participants can deeply experience the urban landscape and customs of Zibo, and more deeply feel the historical deposits, cultural charm and construction achievements of Zibo. This winter camp has a total of 20 hours of live Chinese lessons, 7 hours of recorded lessons on cultural topics and 7 hours of live lessons on field visits and field trips. Based on this program, our university will show the unique cultural charm of Zibo to the world and enhance the international influence of our Study in Jixia brand.