New Year's Tea Party in 2022
On December 31, 2021, we held a New Year's Tea Party for the School of International Education 2022.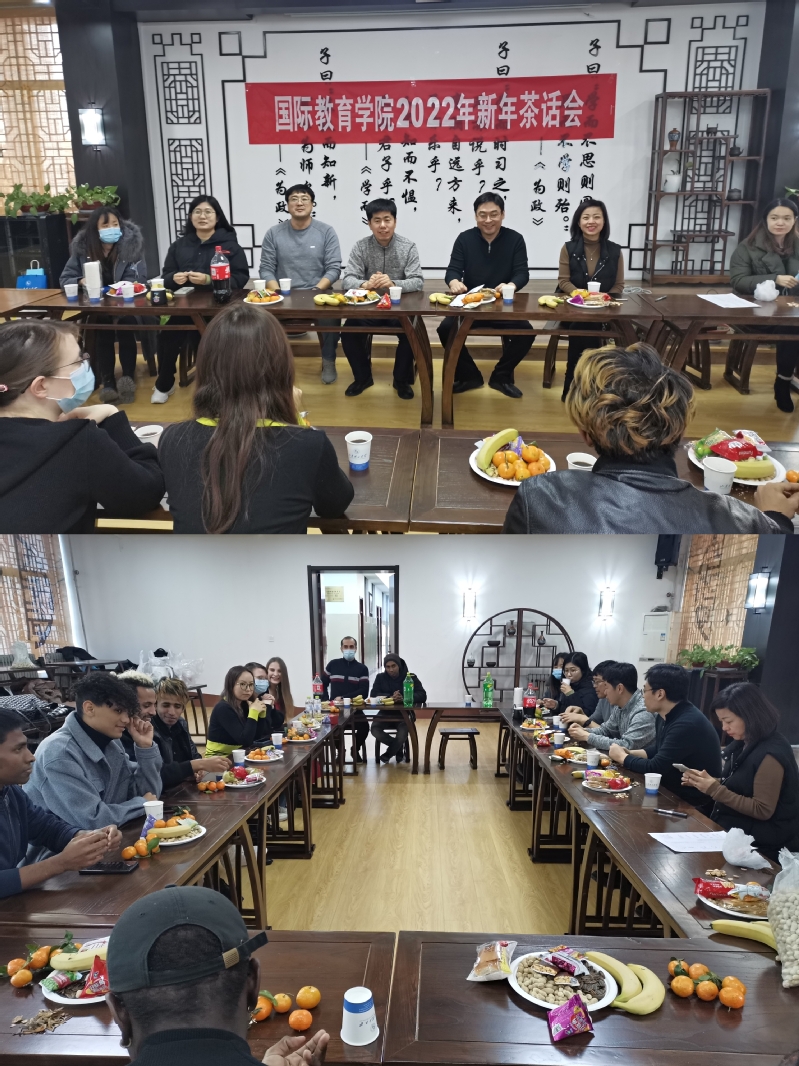 In the first part of the event, Vice Dean Yu Zhitao presented awards to the students who won the essay contest of the Perceiving China social practice and cultural experience activity in 2021.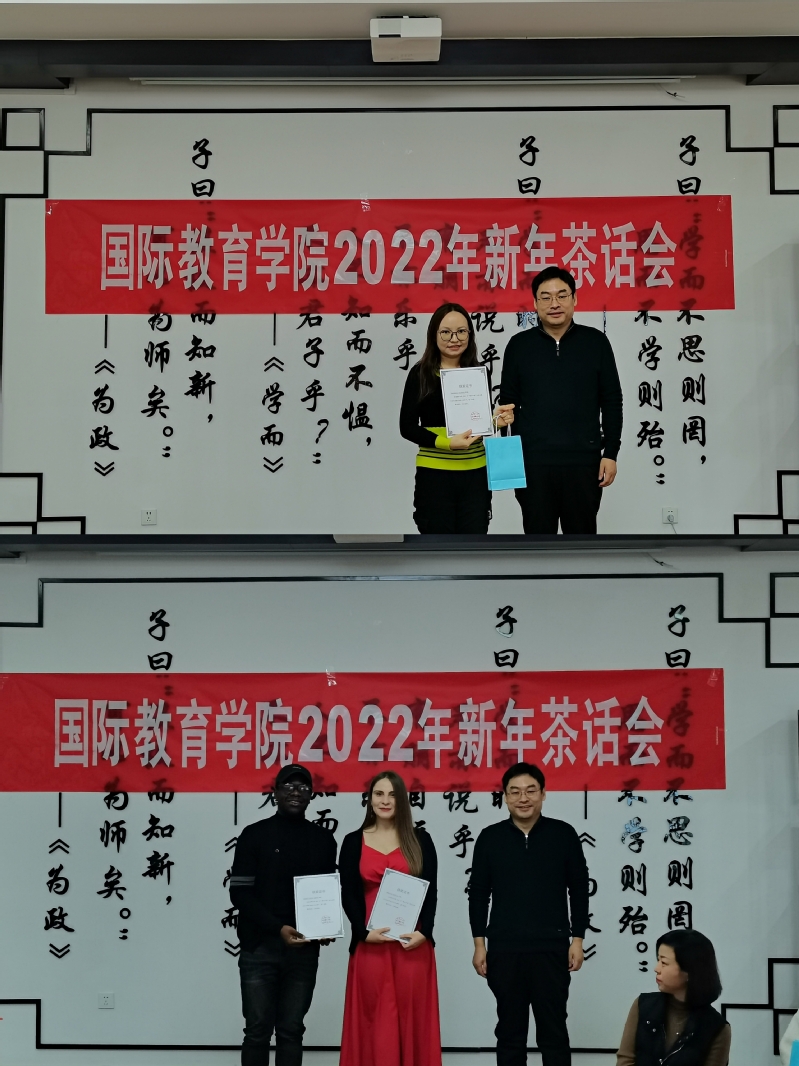 Afterwards, more than ten students from Russia, Iran, Bangladesh and other countries shared their national New Year culture and customs in terms of New Year rituals, historical origins, food and celebrations.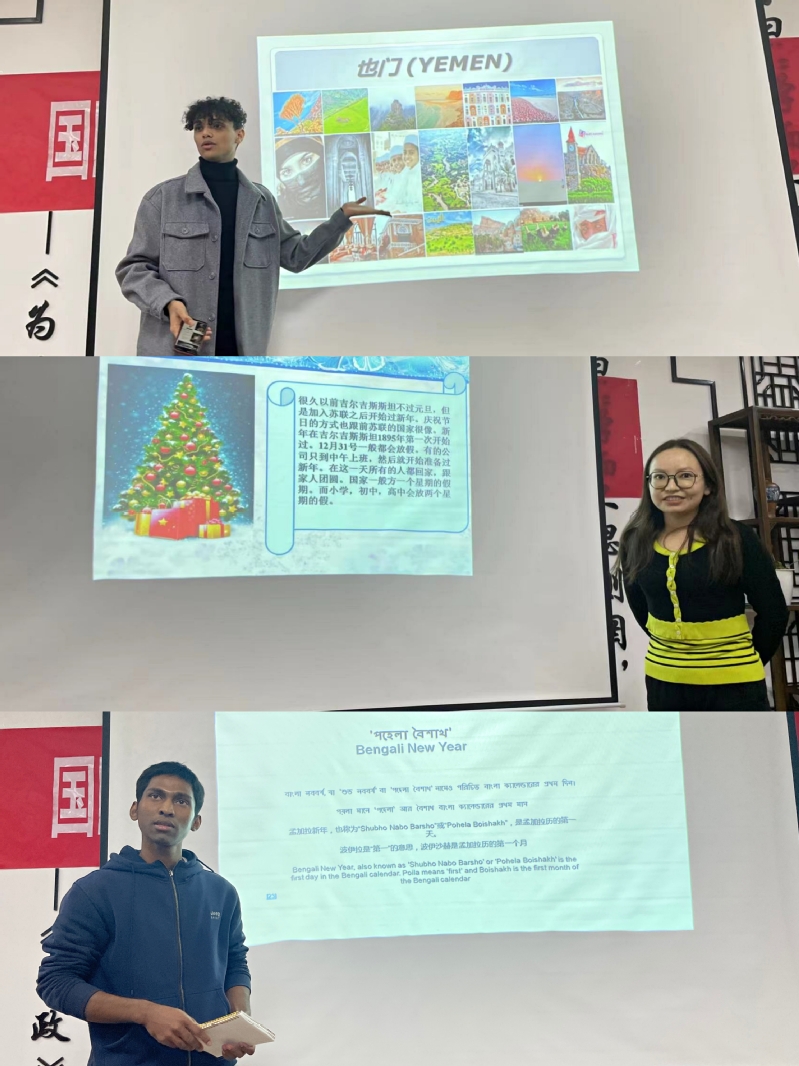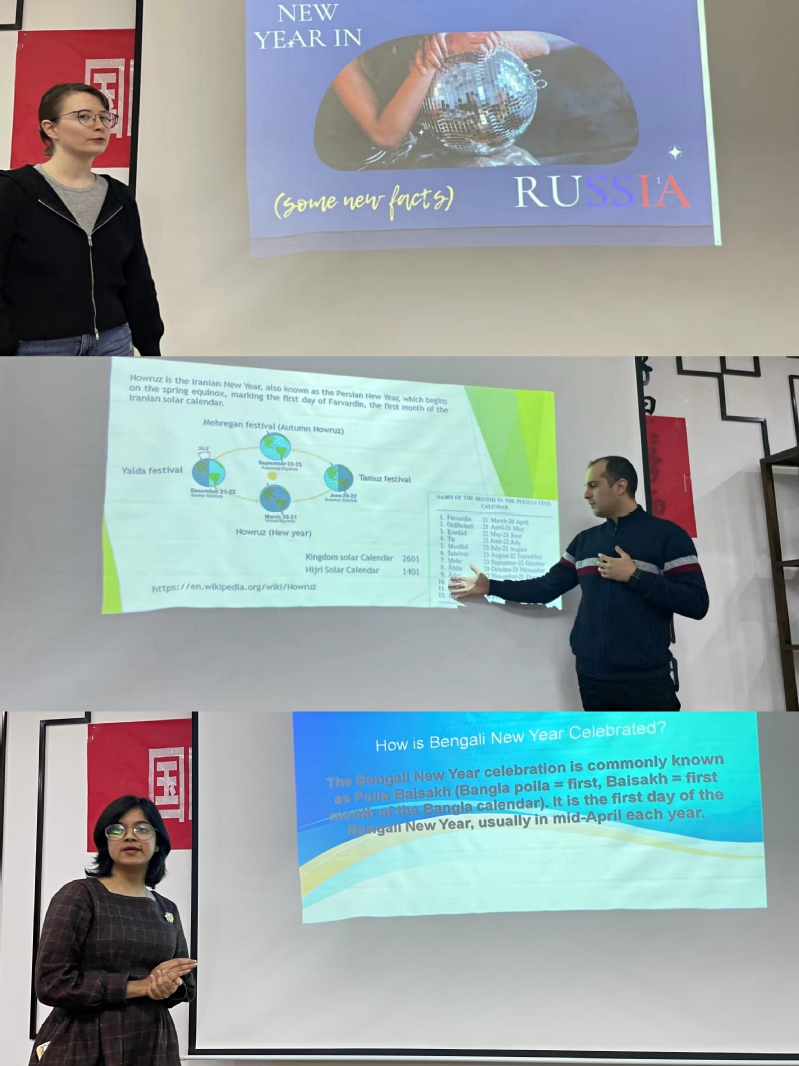 The event made up for the regret of international students who could not go back to their home countries to reunite with their relatives due to the epidemic, teachers and students shared the joy and blessings together, and spent the festive together with laughter.